The HIV s100 Peer Support and Case Discussion Series run by ASHM aims to support newly accredited, rural and remote, and low case-load HIV s100 prescribers. These sessions will provide an opportunity for prescribers to ask questions, participate in case discussions, seek advice, network and provide peer support.
The series will consist of 1-hour interactive online webinars streamed nationally, some of which will also be hybrid dinner events (location details will be confirmed and updated on the website soon). New HIV s100 prescribers are encouraged to attend as many sessions as they can. Please view the schedule in the table below.
The series is endorsed by the National HIV Standards for Training and Accreditation Committee (NHSTAC), and each webinar will provide participants with the award of 1 HIV CPD point for the ongoing maintenance of HIV s100 Prescriber accreditation.
If you have any questions please contact the ASHM HIV Prescriber Team at HIVprescriber@ashm.org.au 
This education program is made available through these key sponsors: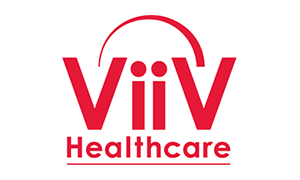 This series is supported by an unconditional education grant from Gilead and ViiV. Sponsorship is governed by ASHM's Sponsorship Policy and the sponsor has no input into the content, tone, emphasis, allocation of funds or selection of recipients. ASHM does not endorse or promote any sponsor's product or service.
2022 HIV s100 Peer Support and Case Discussion Sessions
Date & Location

Event Program

Details

Session Sponsors

21-June-2022

Online Webinar

Case discussions

Open Q&A

Registrations Closed

Gilead and ViiV

26-July-2022

Online Webinar

Case discussions facilitated by
Dr Heather McNamee & Dr Darren Russell

Open Q&A

Registrations Closed

Gilead and ViiV

16-Aug-2022

Online and In-person in Sydney

Dinner for In-person participants in Sydney

Case discussions facilitated by Associate Professor Catherine O'Connor & Dr Rick Varma

Open Q&A

Registrations Closed

Gilead and ViiV

13-Sept-2022

Online and In-person in Adelaide

Dinner for In-person participants in Adelaide

Case discussions facilitated by Dr Carole Khaw and Dr Samuel Elliott

Open Q&A

Registrations Closed

Gilead and ViiV

11-Oct-2022

Online and In-person in Brisbane

Dinner for In-person participants in Brisbane

Case discussions facilitated by Dr Ken Koh and Dr Ethan Salleh

Open Q&A

Registrations Closed

Gilead and ViiV

29-Nov-2022

Online and In-person in Cairns

Dinner for In-person participants in Cairns

Case discussions facilitated by Dr Heather McNamee and Dr Lisa Wang

Open Q&A

Gilead and ViiV